The stirring works of Anne-Marie Zanetti are on display with pride at Rehs Contemporary in an intimate depiction of the connection between the past and present. The artwork, aptly titled the "Reminisce Series," delves into the artist's personal world of self-discovery by fusing old recollections with present-day insights.
Bec, Zanetti's youngest daughter, serves as more than just a muse in the core of this series. Through Bec, Zanetti discovers herself traveling across time and reliving her own adolescence. These bright portraits, which feature Bec as their main subject, also serve as a window into the artist's past, giving spectators a surprising sense of both the immediacy of Bec's teenage transition and the echoes of Zanetti's own experiences in the politically tense 1970s and 1980s.
Zanetti remarked on the experience, "As I recreated Bec's portrait, I was struck by a revelation. She is not just a reflection of her own life, but also a vivid echo of my past. The 'Reminisce' series is my canvas of that period, preserving my own fleeting youthful memories."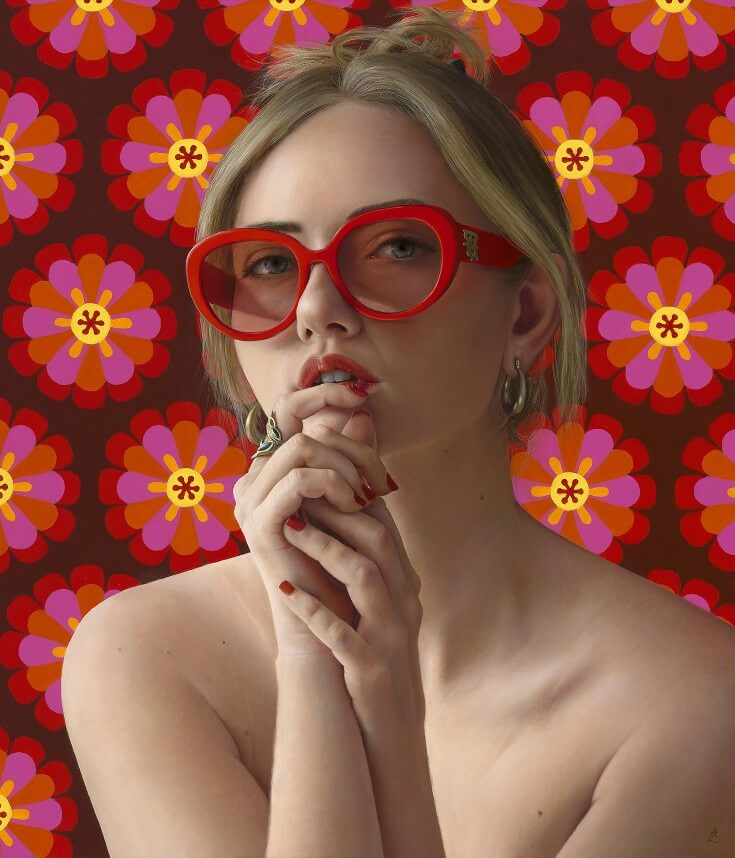 The portraits captivate with their nostalgic allure. Deliberately styled to harken back to the 70s and 80s, they pulse with the fervour of the era, striking chords of sentimentality. Yet, Zanetti insists, they're more than just a look back in time. "They hold emotions, life fragments, and echoes of days gone by," she said. "It's about exploring my past's shadows, giving them a voice to reach out to future generations."
With its masterful interplay of personal narratives and universal themes, the "Reminisce" series is a testament to Zanetti's prowess. Her art doesn't just recreate memories; it makes them palpable, bridging the gap between eras, inviting viewers into a shared sphere of growth, identity, and the inexorable march of time.
Rehs Contemporary's doors are open until September's end, welcoming all to immerse in Anne-Marie Zanetti's latest creations. Each piece not only showcases her exceptional talent but also threads stories of the human experience, inviting reflection and connection.